You can grow conifers, shrubs, herbs, vegetable & even fruit trees. For a change from succulents, look for more colorful & fragrant flowers & foliage plants. Here is a list of 12 best plants and their characteristics.
1. Marigolds are low maintenance, pest repellent & bright. Marigolds are one of the best plants for balconies & patios.
2. Begonias are easy to grow. Keep them in light shade and they'll bloom constantly this summer.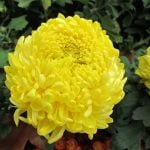 3. Chrysanthemums are the most popular flowers after roses. They come in myriads of varieties and grow all over the world.
4. Fuchsias are best in shade and look best in hanging baskets.
5. Heliotrope is a bushy plant with long stems up to 20 inches and a pleasant fragrance.
6. Hydrangea creates a beautiful spherical inflorescence variable in color depending on the pH level of the soil. Hydrangea likes abundant watering.
7. Hyancith Seasonal and short-lived scenery, hyacinths are treated as annuals. After flowering, bulbs can be dried and re-planted in pots.
8. Gazanias are sunny yellow daisies, a native of Africa, and are perfect for south & west facing areas. Gazanias open with the sun.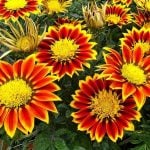 9. Lobelias are a low growing bushy plant. It looks great in hanging baskets with other assortments.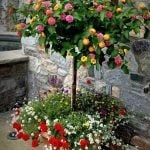 10. Lantana comes in single and multiple colors, releasing fascinating fragrance and attract butterflies and bees.
11. Morning Glory is a fast-growing vine that requires strong support and frequent watering. Flowers open in the morning sun.
12. Portulacas grows in the smallest of spaces. It's one of the most low maintenance flowers you can grow.Select your gardening choices at South Bay Gardens Redondo, Lucky Plants Hermosa, or Deep Roots Manhattan. Keep in mind their inventory varies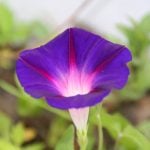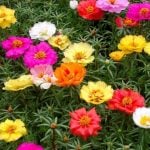 Select your gardening choices at South Bay Gardens Redondo, Lucky Plants Hermosa, or Deep Roots Manhattan. Keep in mind their inventory varies